24-Karat Gold Kit Kat Chocolate Bar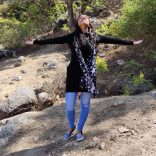 The aspiration for gold is fulfilled with the introduction of the 24-karat gold kit Kat bar. It is an exclusive variety of chocolate for the celebration of the Chinese New Year.
The kit Kat bar contains 'Phoenix Oolong' tea leaves, which comes from the Guangdong province of China and lychee with rose petals.  The chocolate bar is wrapped in the edible 24 karat gold leaf and the topping is made of rose jelly and whole rosebuds creating an excellent item.
Just 88 pieces of the item are available from Jan 28th from 8 a.m. local time for consumers costing $88 each at the concept store, the Kit Kat Studio, Melbourne, Australia. The chocolate bars would be prepared in the store itself and sold to customers in an expressly designed red-gold box with wrappings of red silk.
The digit '8' is considered very important in the Chinese culture because it produces identical sound just like the word "prosper" or "wealth" in the Chinese language.